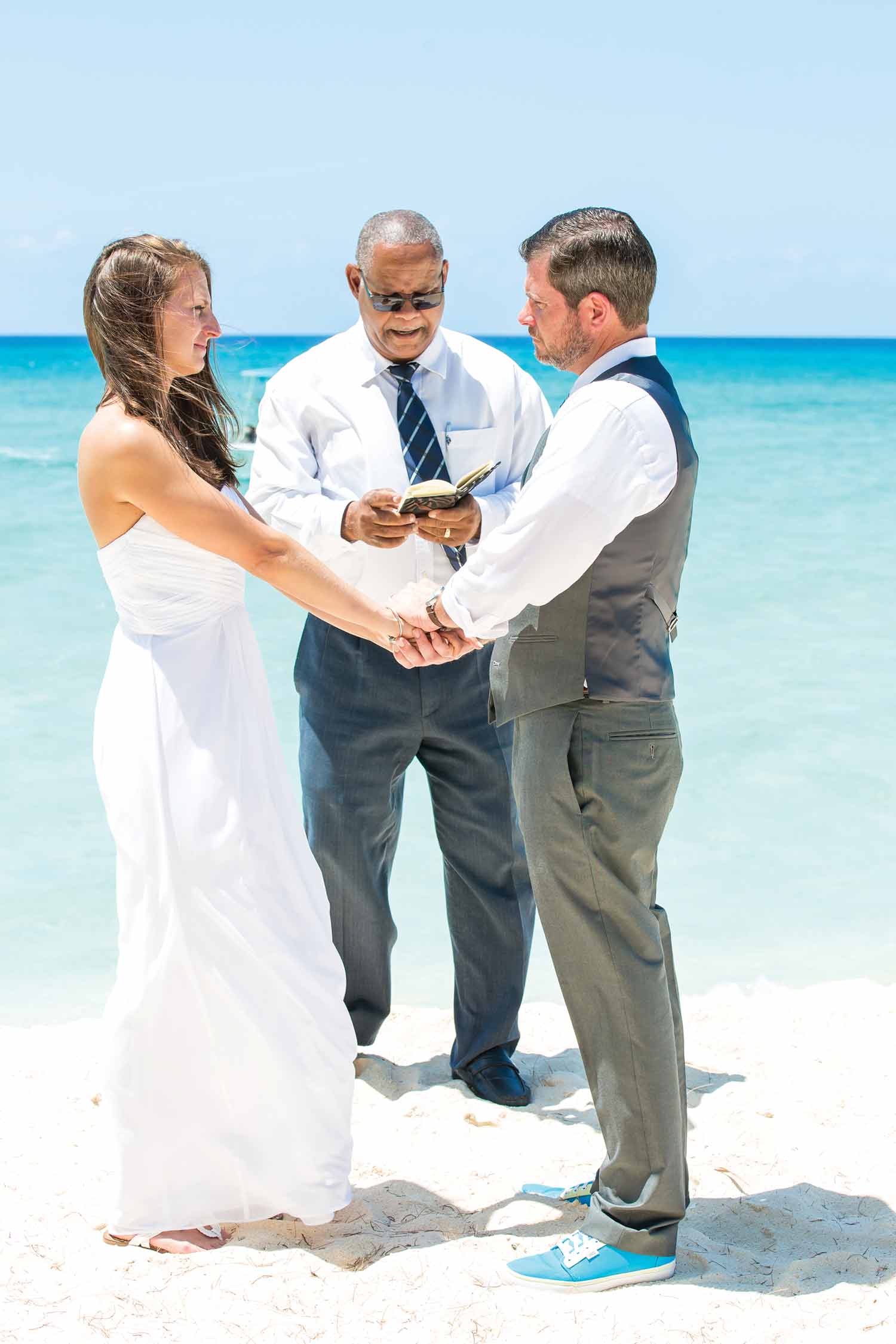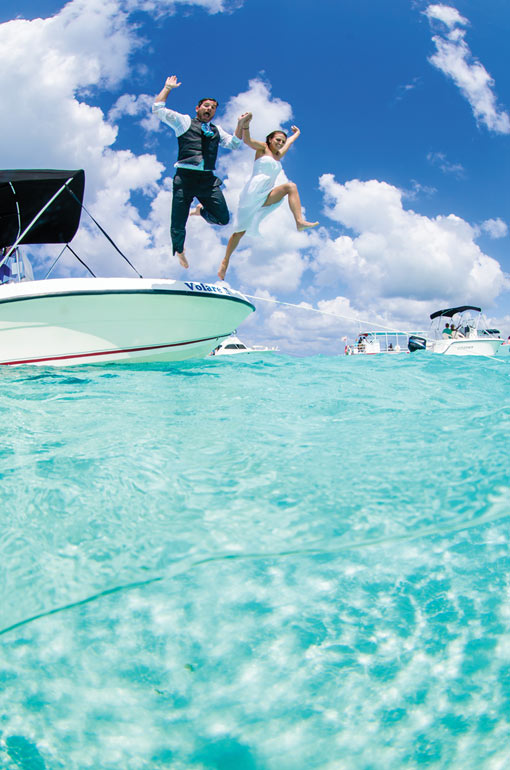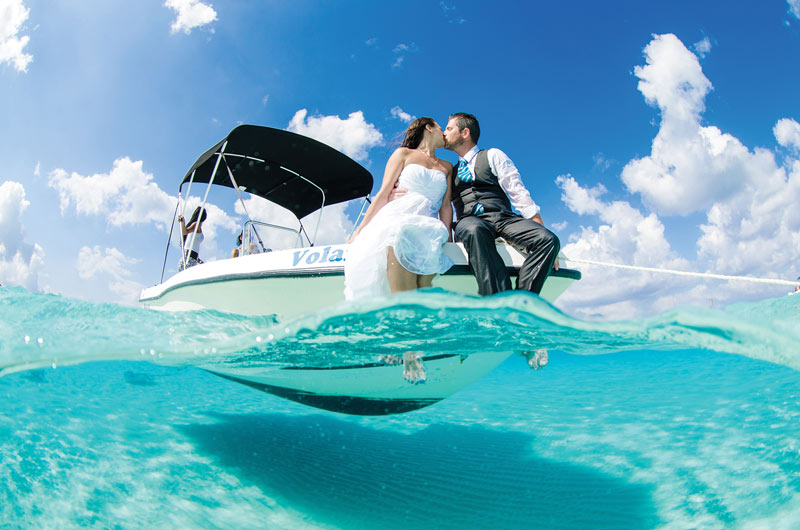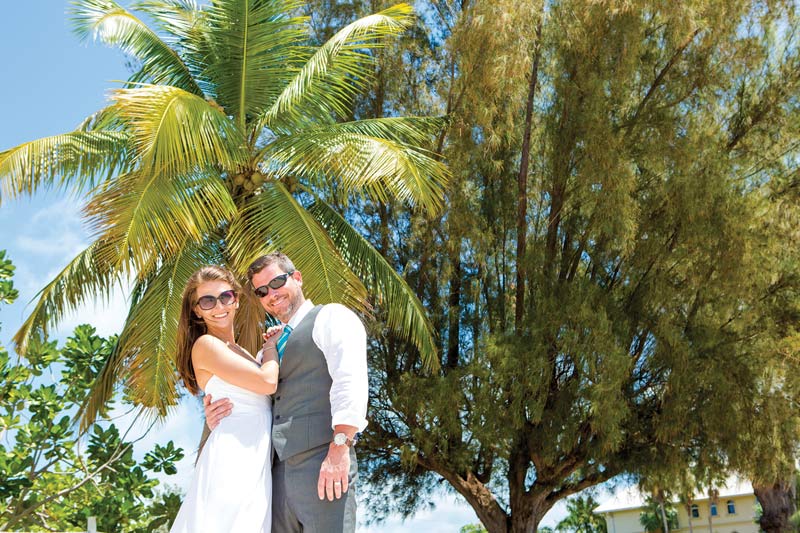 Perhaps it was serendipitous that Jordyn and Scott Wilson met while working at a jewelry store. While helping others choose gifts for their loved ones, they fell head over heels for each other.
After Scott transferred to Jordyn's shop, they soon felt a connection. They found they shared a passion for traveling, which stemmed from their similar childhoods in military families. It wasn't long before they fell in love and settled in Blythewood, South Carolina, where they are raising their adorable one-year-old son, Anthony.
Feeling the timing was right to pop the question, last December, Scott planned a special night to take his family to the holiday light display at the Riverbanks Zoo & Garden in Columbia.
"Anthony, just six months old at the time, got to sit on Santa's lap, and then Scott proposed," says Jordyn. "It was so cute how he included our son in the proposal."
Having already booked a cruise going to Cozumel, Belize, Roatán, and Grand Cayman, the lovebirds decided on a destination wedding with a guest list of three for an intimate family affair. Desiree Boeyen, owner of Cayman Islands Weddings and Events helped them choose Seven Mile Beach as a venue for their vows.
"We didn't need fancy decorations or flowers," says Jordyn. "We had one of the most beautiful beaches in the world as the backdrop for our ceremony."
On March 31, with the waves crashing, Jordyn, Scott, and Anthony celebrated their love for each other. Jordyn wore a strapless, ruched white dress, and Scott wore a dapper gray suit, a turquoise and green tie, and custom Vans. Anthony was the spitting image of his dad, with a matching tie and tiny skate shoes.
"Getting married felt so surreal and magical," says Scott. "It was intimate with just the three of us, which was what we wanted. It was about us—our family."
After the ceremony, the family went with Seven Seas Charters to Stingray City, where they swam with the stingrays. Jordyn decided to "trash the dress" in the water, which made for some gorgeous photographs.
"We decided to trash the dress with the stingrays because honestly, when will I ever wear a wedding dress again?" says Jordyn. "Every time I look at the pictures of that day, I relive each and every moment."
Scott got in on the action too, jumping with Jordyn into the crystal clear Caribbean water. They even got up close and personal with the rays. Anthony loved it too, especially when his dad playfully threw him up in the air over the water.
Jordyn and Scott say they wouldn't change anything about their wedding day. It was an unforgettable trip, and they look forward to returning to Grand Cayman to celebrate future anniversaries.
WEDDING PLANNER
Cayman Island Weddings & Events
TRANSPORTATION
Seven Seas Charters
PHOTOGRAPHY
Deep Blue Images