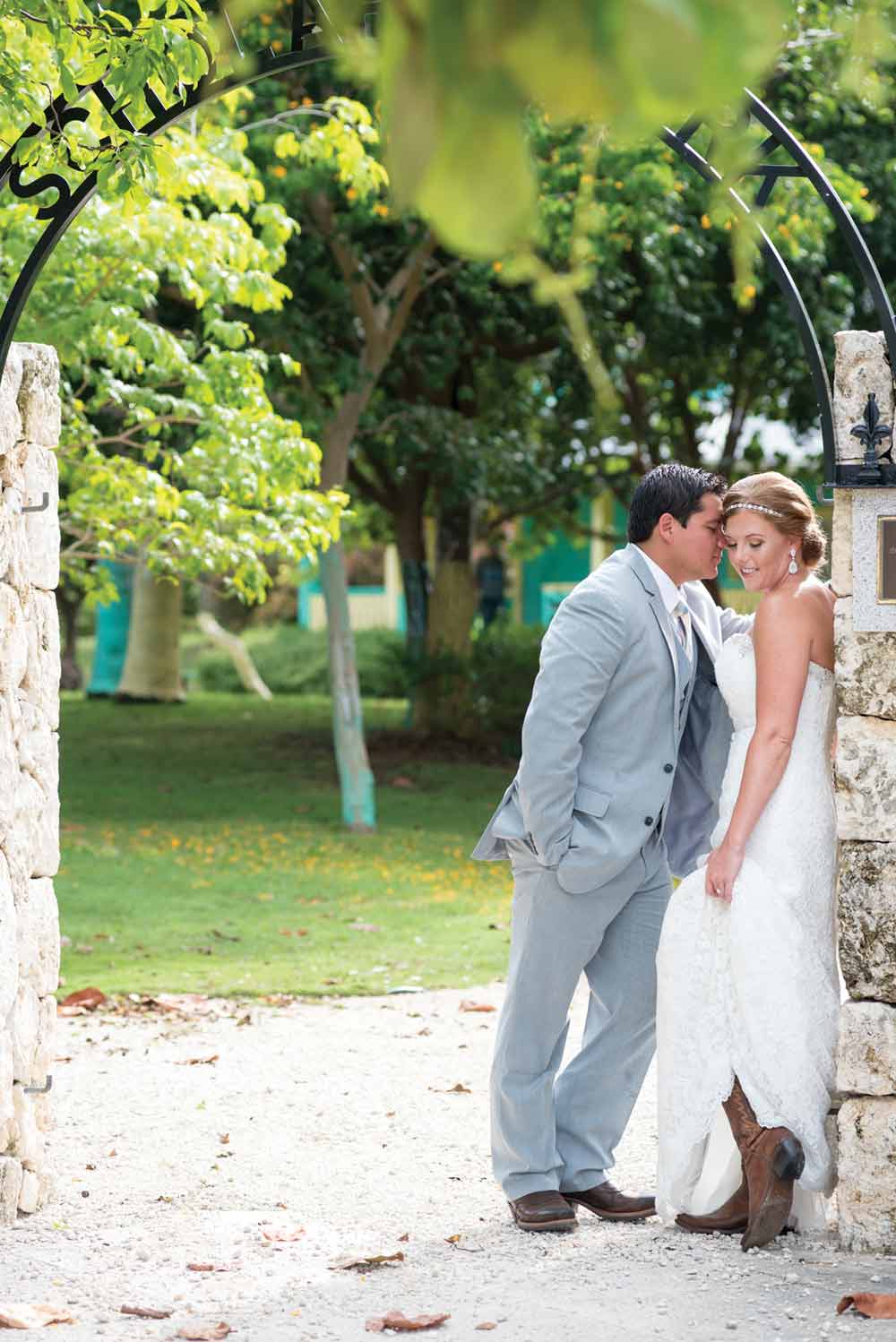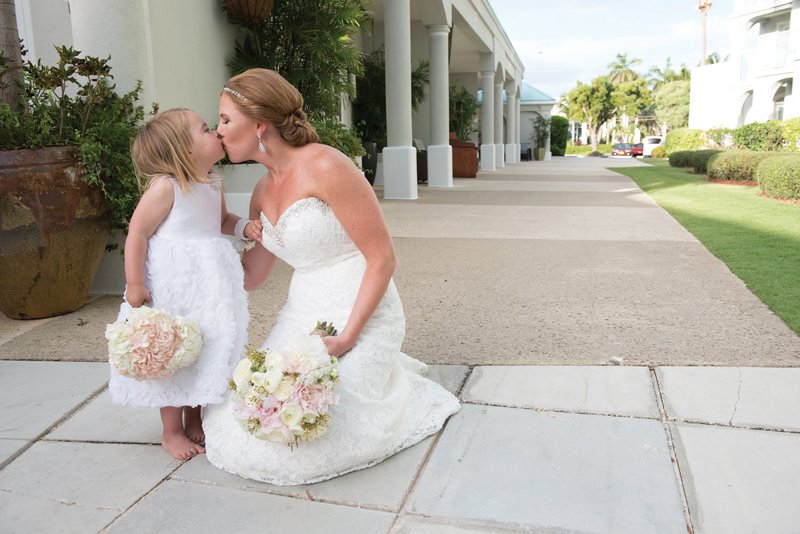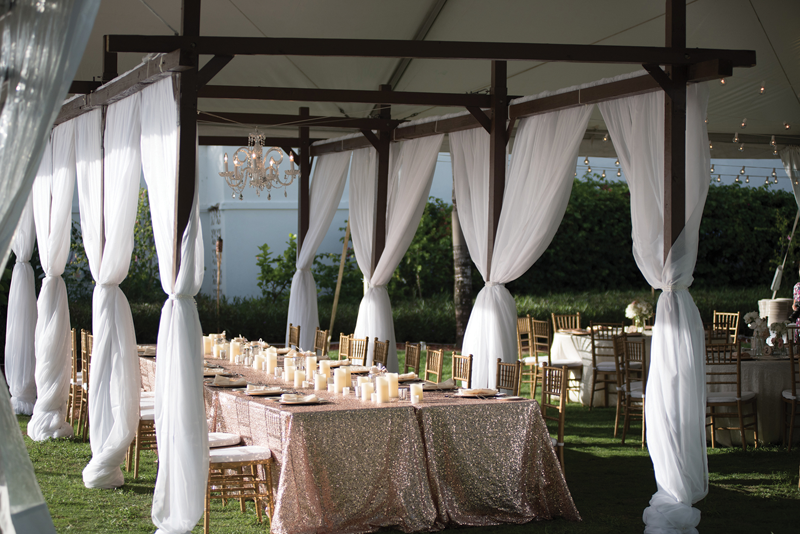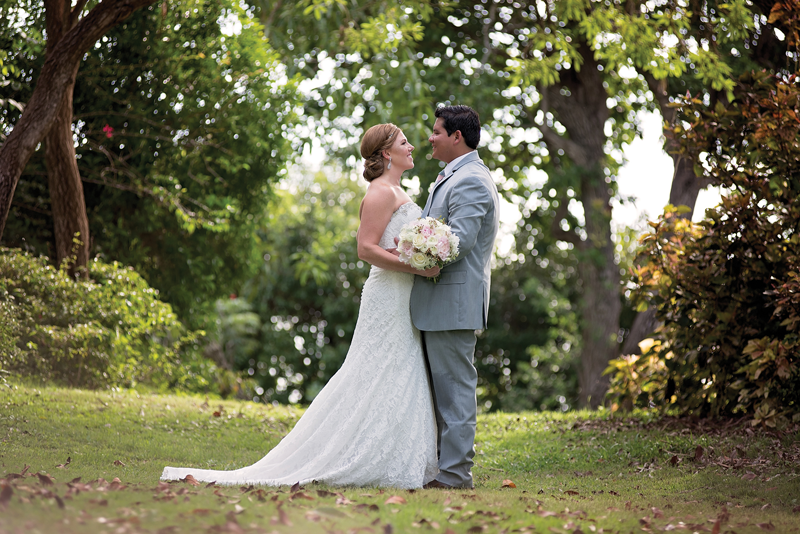 True love can happen anywhere—even at a bus stop. When Kara Bufford met Sammy Chong, they were both studying at the University of Texas in Austin. Kara was studying nursing and Sammy was pre-med, but they hadn't crossed paths until one night when they were waiting at the same bus stop and sparks flew.
After Sammy proposed, the couple chose the Cayman Islands based on a visit that Kara's mom and sister had made there a year prior, but they wanted to see it for themselves.
"We stayed a couple of nights at the Westin Grand Cayman Seven Mile Beach Resort & Spa," recalls Kara. "During our stay, we toured the potential venues, met with several vendors and experienced nothing but hospitality. Ultimately we decided on Cayman Islands because of its undeniable charm, beauty, and ease to get to and from several Texas cities."
With the Cayman Islands chosen, Kara knew that she needed to hire a wedding planner to keep everything on track. Lisa Dean of Divine Wedding Details in Dallas helped Kara coordinate the wedding stateside, then joined the happy couple in the Cayman Islands to ensure everything was executed perfectly. Kara's key tip to any bride planning a wedding is to invest in a wedding planner. Not even Mother Nature could stress out Kara on her big day.
"If you plan a wedding at the beginning of rainy season in an attempt to get lower wedding rates, expect rain," says Kara. "But it will be okay. If your guests are anything like mine, the rain won't stop them when they're in paradise."
The rain didn't worry the event planners, either. The team at The Westin went above and beyond to ensure that Kara and Sammy had their outdoor reception despite the rain. They even found a last-minute vendor to provide a tent that was put up a day before the wedding to protect the lawn from any additional rain.
Kara and Sammy's ceremony was held by the water on Seven Mile Beach with the reception on the Westin's Governor's Lawn. Kara got her wish for an outdoor wedding, with the lawn transformed into a beautiful space for her reception. She also loved the convenience of The Westin doubling as accommodations for her guests, allowing them to easily retire to their rooms at the end of the reception after a night of fun and dancing.
All the fun was perfectly captured by Rebecca Davidson Photography. Kara, Sammy, and their guests all loved Rebecca and it shows in their wedding pictures, complete with images of the cowboy boots that Kara wore under her dress to bring Texas to the Cayman Islands.
"Having 90-plus people in Grand Cayman to celebrate our wedding blows my mind," says Kara. "I loved having everybody we care about so much in one place, where they could meet, interact, and just have fun."
VENUE
The Westin Grand Cayman
HAIR & MAKEUP
Rock Gorgeous Hair!
MUSIC
The Suite Elite Band
WEDDING PLANNER
Lisa Dean, Divine Wedding Details
FLOWERS
Del Child, The Flower Dell
MAKEUP
Stephanie Ford Makeup
PHOTOGRAPHY
Rebecca Davidson Photography